OUR COMPANY
The CEDREM is a French engineering service provider specialized in composite structures and materials subjected to dynamic phenomena such as crash, ballistic impact, explosion, blast and more. CEDREM's team of research engineers offers expertise in all aspects of physics, electro-magnetism, materials, mechanics, fluid mechanics, explosion, ballistics, and numerical simulation.
CEDREM was founded in 2008 by Dr. Karine Thoral-Pierre who cumulates over 10 years of experience in the fields of engineering sciences working for Thales on defense applications as well as for ECA and the French National Center for Scientific Research (CNRS, Centre National de la Recherche Scientifique). RADIOSS Simulation Software To simulate physical phenomena linked to explosion and ballistics, our team uses the finite elements method with an explicit solver. Those numerical schemes are adapted to simulating transient phenomena.
The Finite Element Analysis (FEA) software used is called RADIOSS. It is a structural analysis solver for highly non-linear problems under dynamic loadings. For over 20 years, RADIOSS has established itself as a leader and an industry standard for crash, safety and impact analysis. It is used by most of the automotive industry and manufacturers in Europe (Germany, UK, France…). RADIOSS has direct access to a large library of finite elements dummy, barrier and impactor models to perform vehicle occupant safety simulation. It provides the most comprehensive and high quality toolset in the industry through partnerships with leading crash and safety testing facilities and model providers.
The CEDREM works in the fields of defense, safety and security since its creation, using the RADIOSS numerical code. Its expertise is based on numerical simulations, real trials, and correlation between both.
Its main role with defense industry companies and French government organizations is to develop numerical simulations close to real trials in order to increase the reliability of numerical tools concerning real effects observed during trials.
CEDREM used numerical simulation to create new composite material to protect different structures against blast and ballistic impacts. CEDREM offers support in the creation of concepts, the management of validation tests and the characterization of materials, mostly in composite materials. VPAM/STANAG Guidelines CEDREM is a laboratory that applies the testing methods and procedures established by STANAG 4569; in addition, it also follows the testing guidelines of the VPAM BRV 2009 as requested in the Invitation to Tender Europe Aid/135065/DH/SUP/Multi-Armored Vehicles. As such, it is highly recommended by the French Ministry of Defense and Ministry of Foreign Affairs for performing tests according to VPAM and STANAG 4569 standards.
CEDREM is a member of key industry associations including :
► LWAG (Lightweight Armour Group), a collaborating organization of the European association
LIGHTARMOUR WEBSITE
► DYMAT for the promotion of research into the dynamic behavior of materials and its applications.
► GICAT (France): a professional group representing the industry sector supplying equipment to the French Land forces and exports Land and Air land equipment.
GICAT WEBSITE
► EDEN (France): a defense, safety and security Cluster founded in 2008. Objectives are to make members' product provision more consistent and reduce costs to facilitate access to global markets, make it easier for SMEs to access Research and Technology and improve knowledge of their respective markets in order to strengthen their competitive position
EDEN CLUSTER WEBSITE

► Cercle de l'ARBALETE: French Special Forces industry and research cluster
WEBSITE (fr)
BIOGRAPHY
CEDREM is a ground breaking company. Its team of multidisciplinary engineers and researchers specializes in complex systems analysis under dynamic loadings such as shocks, impacts or explosions.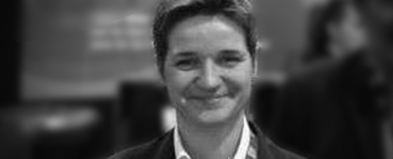 Karine THORAL PIERRE, CEO and founder of CEDREM

Karine holds a PhD in fluid mechanics applied to Physical Oceanography. She started her career with ECA, a private company specializing in submarine robotics. During this period she was in charge of designing small scientific off shore platforms (RDM simulations, fluid structure interaction, design, CAD); in parallel she was researcher at the CNRS (National Scientific Research Center) responsible for coordinating and testing (mechanical, electronics) sea trials.
She then joined the Land Armament Division of the THALES Group (TBA) in 2002. In the six years at Thales, she held various positions from Technical manager for ballistic and blast test on military structure, to Engineer responsible for the simulation of threats (blast with IED and mine) and steel protection included in military structure. She then worked on the simulation of warhead included explosive and fragments, and evaluated by simulation the effects on the structure (vulnerability of structure). All simulations have been correlated by real tests to increase performance of numerical tools.
Her works were the subject of a patent titled "Ballistic safety device" ref US 7846854 B2. The invention relates to a ballistic protection device. An embodiment of the invention applies, for example, to the protection of vehicles against ballistic-type attacks. LINK TO PATENT

In 2008 Karine decided to create her own laboratory called CEDREM, aiming at creating protection against blast and impact threats using simulation. Targeted customers are Ministries of Defence, military and security companies...
Karine delivers many papers related to KE/blast and numerical simulation at worldwide conferences and seminars, the latest being at Altair Technology Conference in Munich, Germany in 2014 on the subject "New numerical approach to automatically predict material properties of 2D and 3D woven composites". (Annex 7 for summary of lectures and scientific publications)
AWARDS
Since its creation, CEDREM has been challenging the world of numerical simulation applied to ballistics and blast with its team of innovative and expert engineers and researchers. In 2013, CEDREM was granted two prestigious innovation awards.

40th Award "Ingénieur Général CHANSON 2013" The annual "Ingénieur Général Chanson" award is given to engineers of the Direction Générale de l'Armement (DGA), army engineers, civil engineers, or research centers for innovative projects in the area of ground military defense and practical applications. A graduate of the École Polytechnique, Prof. Paul Chanson, PhD, was one of the founders of the French nuclear weapons program. The association of land armament instituted the Chanson award in 1972 to perpetuate the memory of Prof. Chanson. CEDREM was awarded for its innovative solution for the protection of vehicles as well as for buildings exposed to the effects of explosions and impacts from improvised explosive devices (IEDs). The new design results in weight savings of around 15 to 20% relative to the prior design.

JEC Innovation Award 2014 (Atlanta, GA, USA) CEDREM and its partner PPE received an "Innovation Award" during JEC 2014 in Atlanta, GA in the category "Ballistics". They have been rewarded for their work on light high-energy absorbers for the defense and security market. JEC Group, the world's largest organization exclusively dedicated to composites industry, rewards annually since 1998 the ten most innovative companies for pivotal advances in composites design, manufacturing and application. For further details, please refer to Annex 6 JEC Composites Magazine No. 84 October 2013